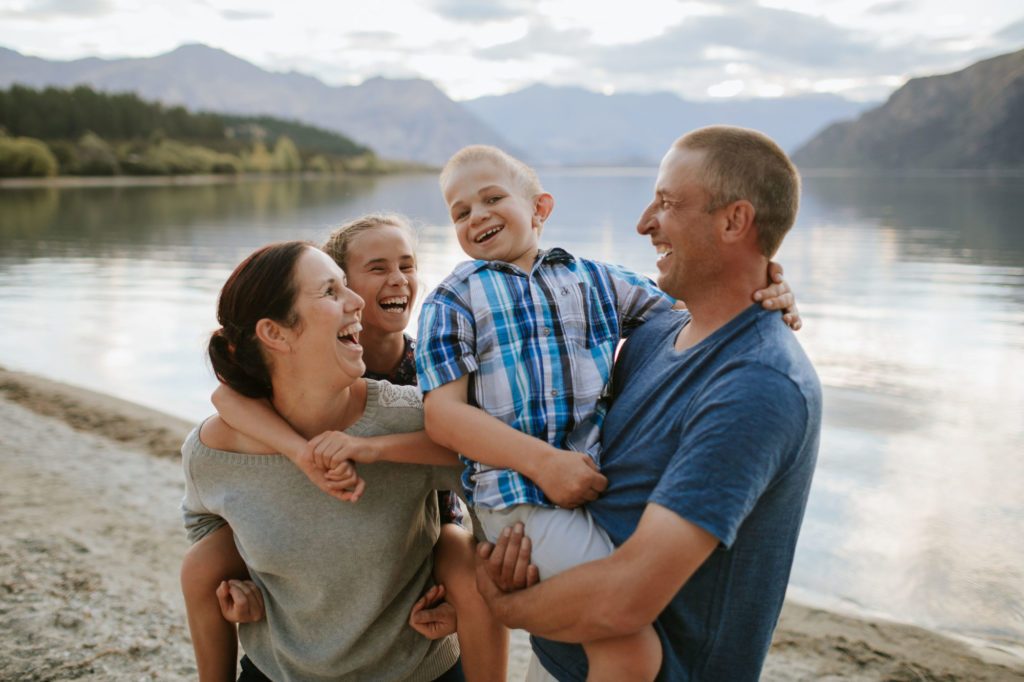 Eight-year-old Wanaka local Eli LaRose looks forward to his Auckland visits. He knows that means having to go to the hospital for operations, but he gets excited because he stays at Ronald McDonald House, which has been his much loved 'home-away-from-home' for most of his life.
In late 2011, parents Emma and Jason noticed baby Eli wasn't reaching his milestones, and was losing some skills. "By the time Eli turned one, he wasn't talking or making the right sounds. We were so worried and took him to see a doctor," says Emma
After months of seeing different specialists, Eli was diagnosed with MPS type 1 meaning he couldn't produce an essential enzyme to keep his body healthy. MPS type 1 affected his whole body and development. If left untreated, Eli would only live to be nine years old.
A stem cell transplant was the only option. The family had to relocate to Auckland for a few months so Eli could be treated at the National Children's Hospital.
"We were panicking; we didn't know how we'd pay for accommodation in Auckland. We had our three-year-old daughter Lili to think about as well. Honestly, I contemplated selling our house," says Jason.
The family soon found out they could stay with RMHC New Zealand. They had heard about Ronald McDonald House, but had no idea what it offered until they arrived. "To find out it was completely free, there were really comfortable bedrooms, our whole family could stay, breakfast was supplied and volunteers made dinner a few times a week – we were absolutely blown away."
On their first trip, the LaRoses stayed four months. The next five months were spent travelling to and from Wanaka. Jason says RMHC New Zealand was invaluable to them, especially financially. "The reality is, Ronald McDonald House saved us. If it didn't exist we would've had to move to Auckland and I would've had to quit my job. I shudder to think what life might've been like."
Following a successful transplant, Eli's body started to produce the new enzyme. However, because his condition occurred so early in his life, complications arose which affected his development. Over the past seven years, Eli and his family have spent a total of 284 nights at Ronald McDonald House while he has had numerous procedures and check ups.
Emma and Jason say the House is a sanctuary away from the hospital for Eli and Lili. "The kids love coming here. There's art class, volunteers come in dressed up as superheroes, and there's often face painting for the children. These distractions help families like us cope and get through some tough times, by keeping the kids happy and putting a smile on their faces," says Jason.
Emma adds they really treasure connecting with other families staying at the House. "These families have kids who are going through similar situations, and we are able to lean on and help each other because we are all in the same boat."
RMHC New Zealand staff have also become their extended family. "It takes some special people to do what they do. There were days when I wasn't in a good place and the staff were amazing with their support. We always enjoy catching up with them," says Jason.
As Eli grows, the family will continue to need the long-term support of RMHC New Zealand. "The reality is that Eli's journey will be ongoing. He is stable now because of his age and growth, but that might all change when he reaches 12 or 13 and has his growth spurts," says Jason.
The LaRoses are incredibly grateful to everyone who supports RMHC New Zealand. "The word thank you doesn't seem to be enough. When you're going through something with your child, not having to worry about accommodation and meals, takes a lot of the burden off and makes it so much easier. People who support the House are truly making a difference and helping families like ours get through and survive."