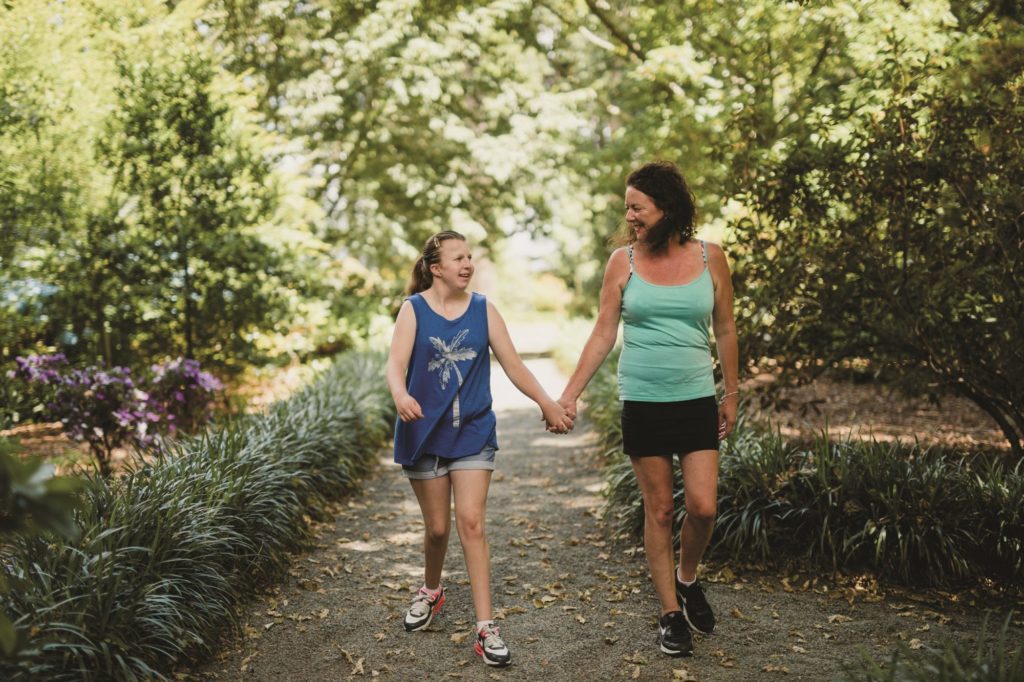 Nelson teenager Beau Prosser says Ronald McDonald House is one of her favourite places. And she should know, the 16 year old has had 26 stays at the House in Auckland since she was 6 weeks old.
Beau had a difficult start to life. Mum Katie recalls that doctors predicted Beau wouldn't survive birth. Much to their amazement, she did survive, and continues to defy the odds, living with more than 60 abnormalities.
To date, Beau has had 38 surgeries in Auckland including on her heart, lungs, airways and feet. Katie says it's been a long and difficult journey, and staying at Ronald McDonald House – their second home – makes a world of difference. "The House is so welcoming, the staff just can't do enough for you. It's just so easy. When you arrive you have a wonderful clean room and you don't have to worry about anything, you can just focus on your child." The pair have had many memorable moments at the House, including six mid-winter Christmas parties and meeting Shortland Street stars. They have also enjoyed complimentary trips to the zoo and Kelly Tarlton's while staying at the House.
Katie says Ronald McDonald House is a place where Beau feels accepted and cared for, and this helps her thrive.
"Beau has struggled socially quite a bit, but when she's in the House, the kids understand, as they are siblings of patients, or going through treatment themselves."
Beau agrees. "Everyone likes each other, and they include people no matter what, and there's no limit to things like that. The staff are very nice, kind and cheerful. They will talk to you about anything."
With every trip, she can't wait to get back to her routine at the House. "I like hanging out with my friends, doing jobs for the House like folding up washing, going to school and playing on the playground." And, she adds: "The showers are the best!"
Staying at Ronald McDonald House also helps financially. Katie is unable to work because of Beau's medical needs and extensive time off school. "There have been a few times we've been up in Auckland and I've been so broke. I don't have a lot of money and I'm living on the benefit. I can't afford to pay for a motel, so the House has been fantastic."
With the House just a couple of minutes walk to the hospital, it makes life much easier for Katie and Beau.
"If we were staying in a motel, you have to get from where you're staying to the hospital. It's not that easy when you have a child with an oxygen tank and a wheelchair – you can't just jump on a bus, you have to get a taxi. Having the accessibility from the House to the hospital is wonderful." 
Back in Nelson, Beau doesn't let her medical journey hold her back. She enjoys spending time with her older siblings, going to school, swimming at the beach, playing mini golf and basketball.
As Beau gets older, she will continue to need further treatment and surgeries in Auckland. Ronald McDonald House will be her home whenever she and her mum travel from Nelson.