Group Volunteering Auckland
Thank you for considering group volunteering.
We couldn't do what we do here without the thousands of volunteers – like you and your group – who come through our doors, roll up their sleeves and help make Ronald McDonald House home-away-from-home for those staying with us.
Keen to volunteer before Christmas?
Our family dinners and regular group volunteering options are fully booked for the rest of 2019.
However, we still need volunteer groups for odd jobs in the lead up to Christmas, so if you are interested in helping in November or December please sign up below and we'll try our best to create a volunteering opportunity that could work for your group.
Volunteering opportunities in 2020
There are a number of exciting changes to our group volunteering options in 2020 – there will be more sessions for your group to pick from than ever before. We'll be announcing these changes and opening the booking calendar in early December. These sessions will get snapped-up fast, so if you'd like to get in early, please register your interest by signing up below and we will contact you as soon as the booking calendar is open.
Fearless Chef Team Building – Fridays with some flexibility (up to 20 people)
Not purely volunteering, this is our much raved-about corporate team building experience. A cooking challenge that also provides food and entertainment for families. Click here for more information.
What's involved: Simply get your team together. All you need to do is show up and the food ingredients and facilitation will be ready for you!
When: Fridays 2.30pm-5pm (day and time negotiable)
Group size: group of 10-20
Cost: $2250 + GST (50% is donated to RMHC)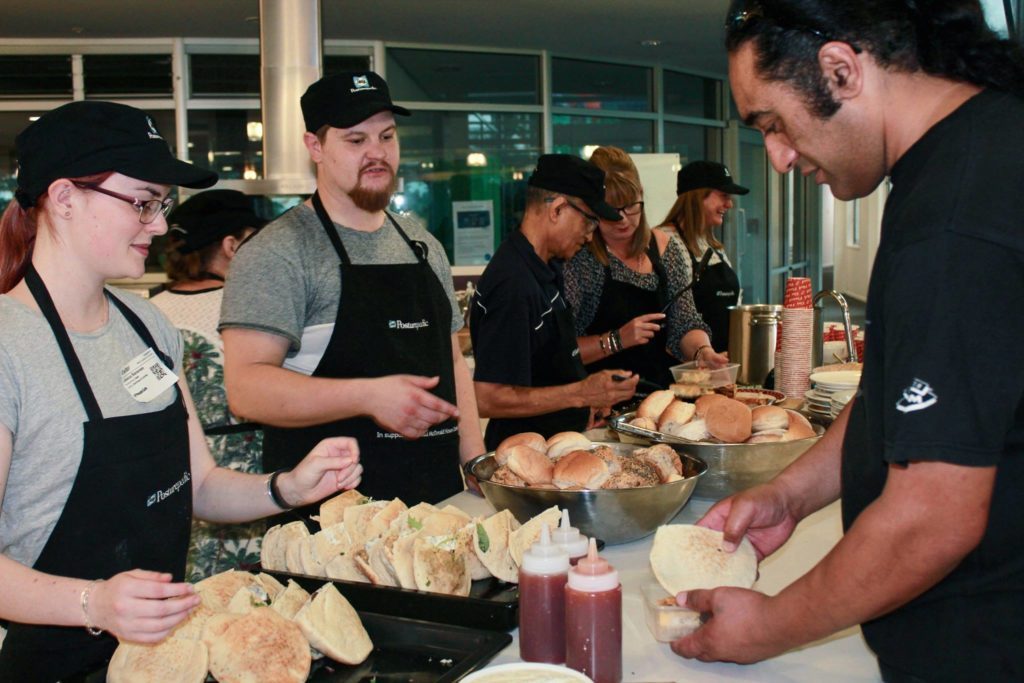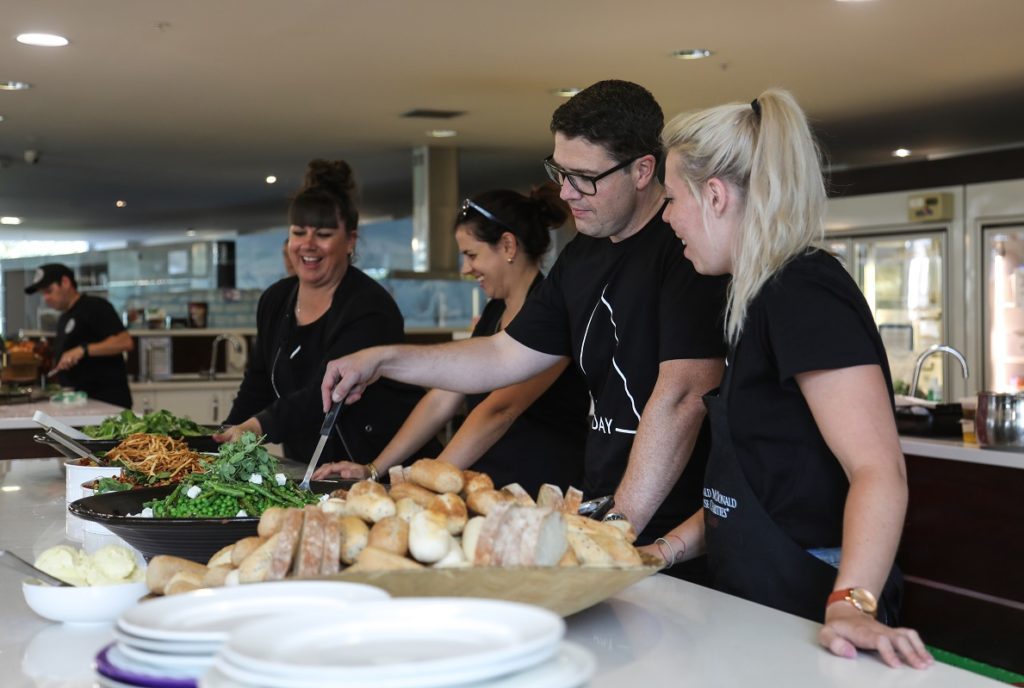 "Cook nights play an integral part of ASB's support for Ronald McDonald House. It allows our staff to support the families staying at the house at a time of need when something as simple as a meal is taken care of for them." – Shelley Dunmore, ASB
"North Harbour Rotary aims to make a difference in the lives of our community. Being involved with the Family Dinner Programme at Ronald McDonald House makes a difference to the families that we support and is a project where we build friendships within the club and have fun." – Fay Freeman, North Harbour Rotary