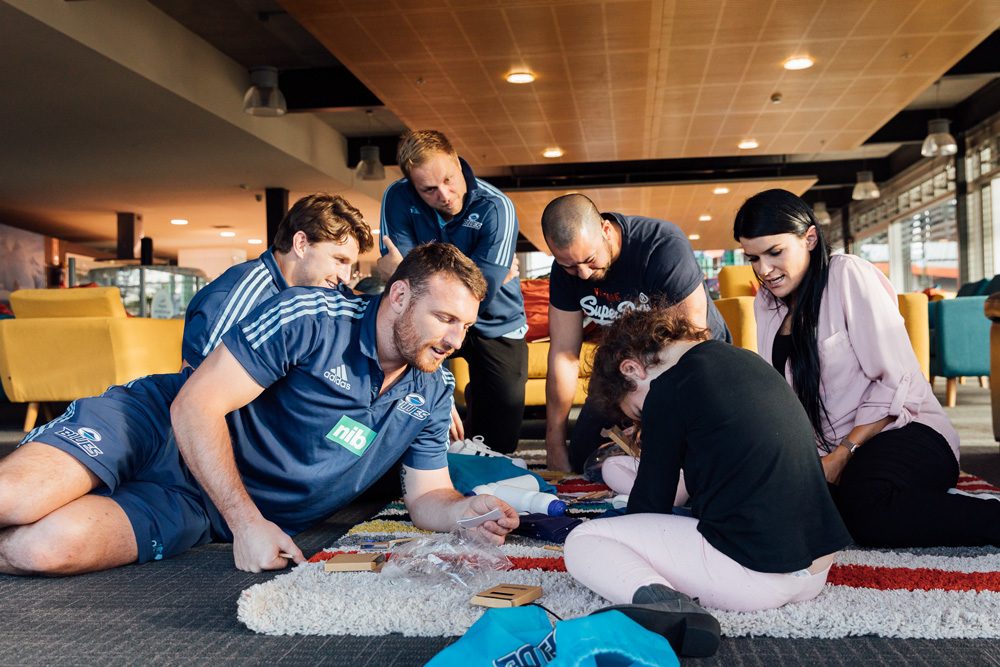 Just before Alert Level Four, the Changs, a long-stay RMHC family, wanted to do something nice to thank our National Partner, the leading health insurer nib and their charitable body, nib foundation. Instead, nib New Zealand ended up doing something incredibly nice for us and the families who stayed with us through lockdown.
Three-year-old Chloe Chang had a brain tumour removed last year. She and her family were scheduled to be back in Auckland for follow up treatment and staying with us. It was during this visit that they had planned to film a thank you video.
Then came Level Four – and the sudden closure of our shared kitchens. nib and nib foundation joined forces to help us refit 28 rooms to self-contained spaces so families could remain in their 'home away from home' through Levels Four and Three.
To do that, we urgently needed a truckload of fridges, kettles, toasters, and microwaves. Without hesitation, nib bolstered its existing support with a further investment of $20,000 to cover the costs to ensure families could function safely in their bubbles.
All this is on top of nib foundation's sponsorship of three rooms across the Houses in Wellington and Auckland. Room sponsorship is a game-changer, bringing a new level of reassurance and certainty for families. We are incredibly grateful to every supporter who is prepared to go as far as sponsoring a room.
nib foundation Executive Officer, Amy Tribe, is proud to continue our partnership to help support these families, especially during a time of such difficulty. "For parents and caregivers, looking after a child in hospital is an incredibly difficult experience at the best of times - let alone during a pandemic. The lives of all family members are often turned upside down and their minds are filled with worries about finances, finding a place to stay nearby the hospital, and making sure the simple day-to-day tasks get completed."
"We admire the incredible work that the team at RMHC New Zealand do and are proud to have been able to assist them in meeting some of the challenges brought on by Covid-19."
With lockdown lifted, we have been able to get back to making that thank you video about how much nib and nib foundation's support has meant to Chloe's family. To cap it all off, as the Principal Sponsor of The Blues, nib arranged to surprise and delight families with a very special visit from three players, including James Tucker, Tony Lamborn and Beauden Barrett!
The result is a beautiful and uplifting video about the Chang family.
Lockdown added even more pressure to the tremendous stress on families with a child in hospital away from home. It really is significant that our National Partners helped make so many rooms self-contained, so quickly. Thank you nib and nib foundation!