When three-year-old Hamish began to feel unwell, his parents Ben and Olivia from Ashburton and his doctors thought he must have a common childhood viral infection. Six weeks later Hamish was diagnosed with Acute Lymphoblastic Leukaemia, a type of cancer of the blood and bone marrow. He underwent his treatment while staying at Ronald McDonald House in Christchurch. Hamish's Mum Olivia shares her story.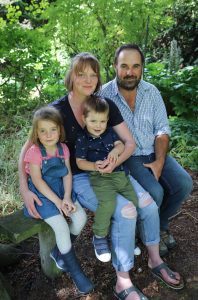 When Hamish had been feeling unwell for one and a half months and after multiple trips to the doctors, I began to sense that there was something more serious going on with our little boy than a simple viral infection, but nothing could have prepared me for the reality of a diagnosis of Acute Lymphoblastic Leukaemia. My brain just couldn't process it. I felt so overwhelmed.
We took Hamish to Christchurch to be reviewed by the paediatric team at Christchurch Hospital. After a blood test we were told that Hamish required a Bone Marrow Aspirate to confirm what was going on and that we wouldn't be going home to Ashburton.
That day was the beginning of Hamish's journey and also our time at Ronald McDonald House South Island.
When Hamish and I first arrived at Ronald McDonald House in Christchurch, we were greeted by a friendly, caring team who went out of their way to make us feel welcome. I was struggling to process all the information I was being given about Hamish's diagnosis, so having all the practical things organised and sorted for me was invaluable and meant I was able to just focus on Hamish.
We were given a room where my husband Ben and five year-old daughter Hannah could also come up and stay. Being able to be together as a family at this time meant everything to us, we were so grateful.
Christchurch Hospital is just a few minutes' walk from Ronald McDonald House which meant we had a base to come back to after hospital appointments. It was somewhere we felt supported, safe and where we could rest and catch our breath whenever we needed it.
We hadn't long been at Ronald McDonald House when New Zealand went into Covid Alert Level 4 Lockdown in August 2021. This added to what was already a difficult time for our family.
Ben and Hannah needed to be at home on the farm in Ashburton, which meant a long stint being separated from them. Hamish and I were one of the small number of families and team members left in the House Bubble. There is no doubt it was a challenging time, but I felt very supported being at the House. Everyone checked in and looked out for each other and the Ronald McDonald House team were always there if we needed anything.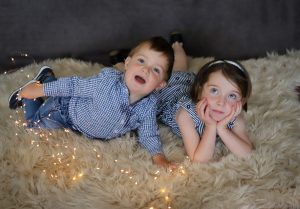 Hamish will be undergoing treatment for the next two and a half years when we'll be going back and forth between Ashburton and the Ronald McDonald House in Christchurch. The treatment has had its ups and downs so far, but Hamish is so brave and takes it all in his stride. We're very proud of him.
Hamish loves the team at Ronald McDonald House. They always make the time to chat to him and brighten up his day, even on his hardest days they can always manage to get a smile from him. Seeing these interactions and seeing Hamish light up is what gets me through my tough days.
Being able to stay at Ronald McDonald House has taken so much pressure off our family during a stressful time. I had heard many positive things about it over the years, but I never imagined I would ever need to stay there with one of my children, and I could never have imagined how amazing they really are. Our family will be forever grateful for everything they have done and still do for us.
Hamish and Olivia are the stars of our Christmas campaign. Find out how to support families this Christmas by visiting https://rmhsi.org.nz/ways-to-help/give-the-gift-of-togetherness/