After 72 nights on-and-off at Ronald McDonald House South Island, and the successful completion of son Manaia's treatment for a brain tumour, it's hard not to reflect on their journey. "We had been worried for some time that something wasn't quite right as Manaia was getting lots of what we thought were vomiting bugs. His energy levels were decreasing and he was suffering from headaches and disturbed sleep," Mum Laura said.
Soon after, things took a turn for the worse.
"One Saturday he'd been staying at a friend's house and when he got home I just couldn't get him to wake up properly. He couldn't focus and hold a conversation and was sloping over to one side. At that point I picked him up and rushed him to the after-hours surgery who sent him to A&E."
They found what appeared to be a tumour in the pineal gland at the centre of his brain.
"Within a few hours, we were flown to The National Children's Hospital for surgery to relieve the build up of fluid. A biopsy confirmed that the mass was definitely a cancerous tumour, and we were flown to Christchurch to begin treatment."
While in Christchurch for chemotherapy, the family stayed at Ronald McDonald House South Island.
"Walking into the House, it is an overwhelming feeling. I had heard that it was where families stayed, but I didn't know the extent of the support there, the pantries be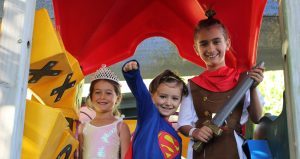 ing stocked, people cooking every night and the caring staff," Laura said.
The ability to stay at the Christchurch House for free became even more important as Manaia prepared to undertake radiation treatment– 24 sessions over five weeks.
"Before he was diagnosed, he was having very vivid dreams and he had a bad experience in an MRI machine before his surgery. It's big, loud, noisy, quite scary, and he fell asleep inside. While asleep he was hallucinating and he woke up freaking out - he had no idea where he was. So he's had anxiety about scanners and machines ever since."
If Manaia was unable to overcome this anxiety before his radiation began, he would need to be sedated for every treatment, something that would have made his recovery much more difficult, Laura said.
Staff at Christchurch Hospital suggested Manaia undertake play therapy with the radiation team to help face his fear. "We had four or five sessions of play therapy, where they encouraged Manaia to play with the equipment and build trust between him and the radiation therapists. We were due to go home and he still wasn't happy so the staff asked if we wanted to st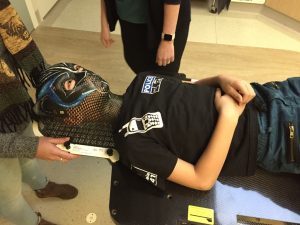 ay longer to do more play therapy sessions. They could see the potential of him getting over his anxiety if given more time."
For three weeks, Manaia continued with the play therapy sessions.
"If we weren't able to stay at the House, he would have had to have his radiation treatment under general anaesthetic, I'm 100 percent certain of that.
"We would've come down to plan his treatment, and got Manaia comfortable with the machine, but we definitely could not have afforded the accommodation and other costs of the three weeks of play therapy sessions," Laura said.
During this time, Laura got to know other families staying at the Christchurch House, and a conversation with another mother led to the final puzzle piece which saw Manaia overcome his fear. She told Laura about how a radiation therapist had painted her son's mask to look like Spiderman. Hoping this might help with Manaia's anxiety, they requested his mask be painted like his favourite superhero, the Black Panther.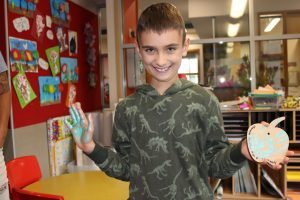 It worked.
"It was amazing how it flipped. The radiation therapist would say to him, every time the mask goes near him, it gives him superpowers, because of the radiation."
As time went on, Manaia would jump at the chance to put on his mask - he said he could feel the strength and his superhero powers going in with it on. The turnaround in Manaia, from being so fearful to actually wanting to have the treatment, was one of the most significant staff at Christchurch Hospital had seen.
"The House has been a massive part in our journey. Manaia's Christchurch-based treatments were the easy part of the past year for me," Laura said.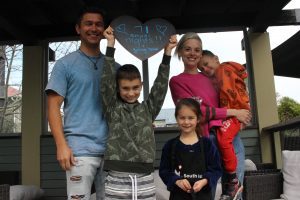 "I would look forward to catching up with other families. Manaia's siblings loved hanging out at the House playing with new friends and having pudding every night! Manaia's Dad knew that we were all being well looked after when away from home. We are eternally grateful to the House and the wonderful team who make the House a home."
This June, as part of our Annual Appeal we are inviting you to support Ronald McDonald House South Island by funding a night stay for families from your region, like the Huntley family.
Help us house families with hospitalised children. Head to the website and donate today http://bit.ly/JoinTheFightToFundANight