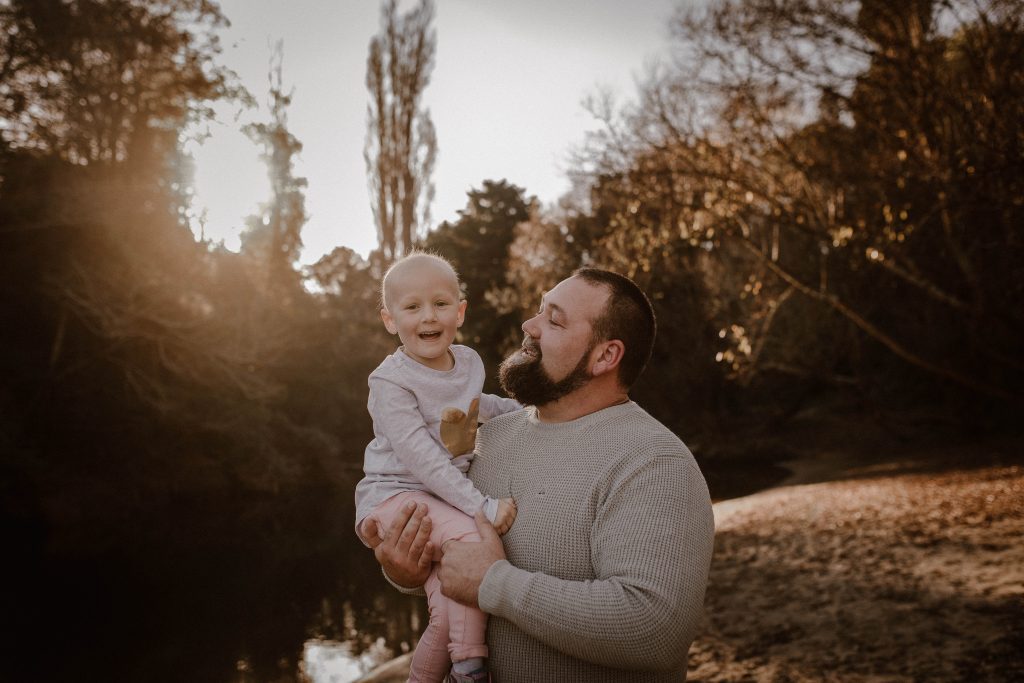 Any father will tell you that the most beneficial thing for a child's wellbeing is a familiar routine.
One phone call could have turned all that upside-down for the London family in Hamilton. Instead, they discovered that a room at Ronald McDonald House® can be a steady anchor even through the greatest upheaval a family can face.
It had been a year since Matt London and his partner Siobhan moved from Auckland for a quieter family life with their daughter Florence and new baby Georgie on the way. They settled into their first home, Georgie was born and everything about their new Waikato life seemed delightful.
Then four year-old Florence started to seem a little unwell. At first, her Mum and Dad thought it was just a stomach bug. "She looks a bit washed out, then vomited and wouldn't eat. After a week, when she still wasn't her usual sparkly self, we decided to take her to see a doctor, just to be safe."
Do you ever really have an inkling of what is to come, just before the doctor calls?
Matt remembers the phone ringing when he was right in the middle of settling down Florence and six month-old baby Georgie. The family doctor told him that this was much more serious that a childhood tummy bug. Florence had leukemia.
Less than 24 hours later, the family was on their way to Auckland for immediate treatment.
Plunged into sudden shock and survival mode, Matt had no time to process the news or plan how to look after his family. They simply bundled everyone into the car and set off.
"I knew I had to look after my family. I would have done whatever it took," Matt said.
What it took was the stability of a beautiful room for all the family at Ronald McDonald House®.
The Family Room immediately took away any worry of the cost of accommodation in Auckland. The room was not only a wonderfully comforting place for Matt, Siobhan and Georgie, it was completely free, thanks to Ronald McDonald House Charities® (RMHC®) New Zealand individual supporters, generous companies and donor organisations. This was an incredible relief to a young dad with a big new mortgage, who needed to take time off work.
They had to leave their home to take care of their daughter, but Matt and Siobhan had been given a home-away-from-home. The location of that beautiful room was perfect. It was just across the road from their daughter's hospital bed, and they were surrounded by love, compassion and so much help and support in the House itself.
"There were shared kitchens with fridges. Cupboards that already had food. Everything that you could possibly need was there," said Matt. Rushing to and fro, from the House to the hospital ward, Matt and Siobhan really cherished having food ready to grab and go.
The sense of hospitality went even further. "There were volunteers who cooked dinner a couple of nights a week too."
Having their family's room so close to Florence meant that the whole family could establish a reassuring regime. For the first three weeks, Matt spent every night on the ward with Florence, so that Siobhan and Georgie could rest at the House. Matt couldn't imagine what Siobhan would have gone through if he'd had to go back home to work.
"Family life is the most important thing. Thanks to the House, we didn't have to experience not having it, especially during such a stressful time in our lives."
Matt and Siobhan supported each other as parents, and worked together for their family.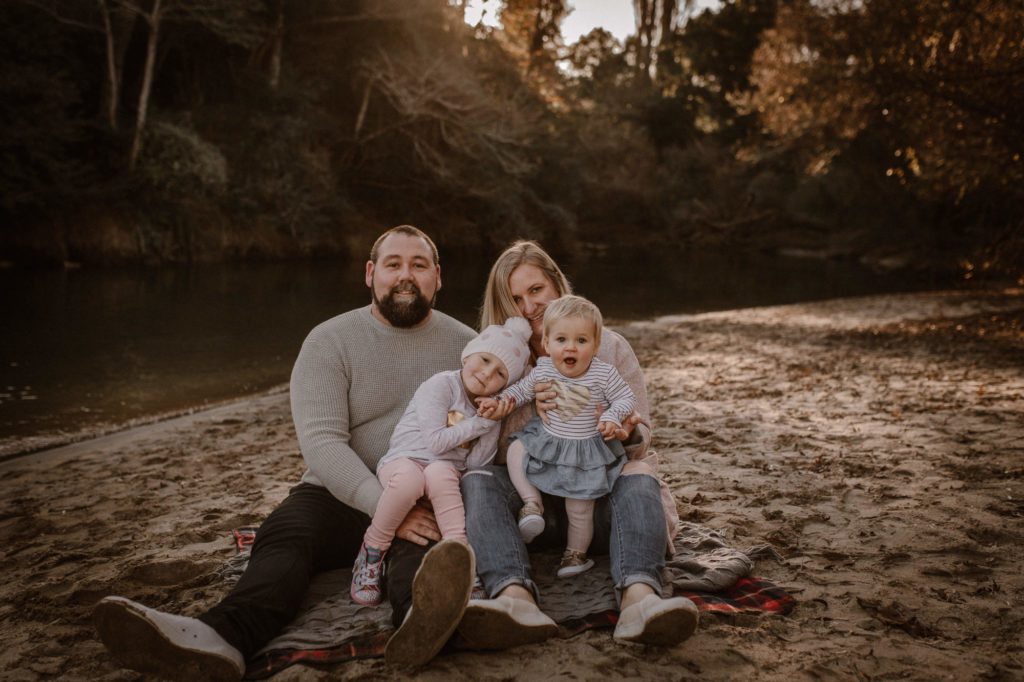 Now Florence visits Auckland every week or fortnight for treatment. Matt says he has seen the significant difference a room for their family at the House makes to children like Florence.
"She knows the routine, where things are and the familiar faces. When you're a four-year-old who gets different nurses and doctors any given day of the week, having this continuity is very important to her."
Matt and Siobhan are beyond grateful for the beautiful, reassuring and stress-relieving 'home-away-from-home' that has become the heart of Florence's recovery.
"Thank you to everyone who donates to RMHC New Zealand, I'm not sure you realise how much your generosity means to families at a time when they need it the most."
Photo Credit: Kelly Oliver Photography